BWF/MXF/IMF to EBUCore/FIMS
The practical side of extracting technical metadata.





Jérôme Martinez, MediaArea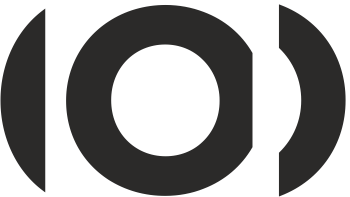 MDN Worskshop - June 2017
What is MediaInfo?

MediaInfo is a convenient unified display of the most relevant technical and tag data for video and audio files.
Supported metadata sources
Container-specific
Ancillary data
Time codes (MXF, GXF, QuickTime...)
Bar data
AFD
AS-11/DPP
RDD18/EBU Tech 3349 Acquisition Metadata
BWF "bext"
...
Examples of Metadata
Width, height, frame rate, interlacement, bit depth, color space, subsampling, MXF version & OP, ...
Writing library
Channel assignment (left, right, rear...)
Audio/caption language
Law rating
Broadcast service name
Checksums presence
...
Export formats
Flat text
XML
EBUCore (1.5/1.6/1.8)
PBCore (1.2/2.0)
MPEG-7
FIMS (1.1/1.2)
License
Permissive license (BSD-2-Clause)
Code source available for everyone
Contacting developer not mandatory
Can be included in any (Open Source or not) software
Business model
For free: Software & developed features
Not for free: Bug correction
Not for free: New features
Not for free: Support/forensics
Easy parts:
Video: width, height, frameRate, aspectRatio...
Audio: channels, sampleSize, samplingRate...
Captioning
Timecode: timecodeStart...
Commom: bitRate, bitRateMode, trackId, language...
Maintenance issues:
videoEncoding

a good start:
http://www.ebu.ch/metadata/cs/ebu_VideoCompressionCodeCS.xml
But... Example: missing H265/HEVC
Missing parts
timecodeEncoding? TimecodeCompressionCode? No...

MXF has time code in an MXF track, or SDTI, or ANC, or Line21
How to show the difference in a standard manner?
Mapping issues:
codecIdentifier

Which one?
For MXF, we arbitrary choose
%EssenceContainer%-%EssenceCompression%
without first part of UMID

fileName

External files?
IMF: sometimes several files for 1 track, several tracks
No specific place:
OP-xx, wrapping mode, channels layout, color space, chroma subsampling, transfer characteristics, HDR, BWF OriginatorReference, BWF History, BWF TimeReference...
Where?
EBUCore:technicalAttribute with MediaInfo field names (=arbitrary)
Not all for the moment, we selected some metadata requested by some users
Huge metadata:
acquisitionData
Content per frame
Where? EBU updated EBUCore 1.8 specs with an acquisitionData part; FIMS?
Which strategy? parameter name then time slices? time slices then parameter name?
We offer both
Complex metadata
AS-11/DPP

First we map to MediaInfo format
Then from MediaInfo format to EBUCore/FIMS
Do we lose information during conversion? We think we don't.
But we use EBUCore:technicalAttribute (our field names)
Dolby E
Different "Muxing mode"

Several services in 1 stream
1 stream in 1 track, 2 half-tracks, 2 streams in 1 track...

Player support depends on such detail

How to show that?
trackId for such coupound data?
Extending EBUCore/FIMS
EBUCore:technicalAttribute

Good for prototyping!
If there is interest, better to have a standard EBUCore/FIMS element name

EBUCore and FIMS are similar

Why 2 formats?
Why not including EBUCore metadata in FIMS?
Extending EBUCore/FIMS (2)
"Many forms of Government have been tried, and will be tried in this world of sin and woe. No one pretends that democracy is perfect or all-wise. Indeed it has been said that democracy is the worst form of Government except for all those other forms that have been tried from time to time." (Churchill)
Same for EBUCore
Let's improve it together!
Which technical metadata do you need?