MediaConch
Implementation and policy checking
on FFV1, Matroska, LPCM (and more)


Jérôme Martinez, MediaArea
No Time To Wait
Vienna, November 2017




MediaArea
Open source software company focused on digital media analysis. We work (different levels of involvement) on:
MediaInfo
Convenient unified display of the most relevant technical and tag data for video and audio files
MediaConch
Implementation checker, policy checker, & reporter
QCTools
Helps users analyze and understand their digitized video files through use of audiovisual analytics and filtering
BWF MetaEdit, AVI MetaEdit, MOV MetaEdit
Embedding, validating, and exporting of metadata
DV Analyzer
Checking presence of technical errors in DV captures
What is MediaConch?
Implementation and Policy reporter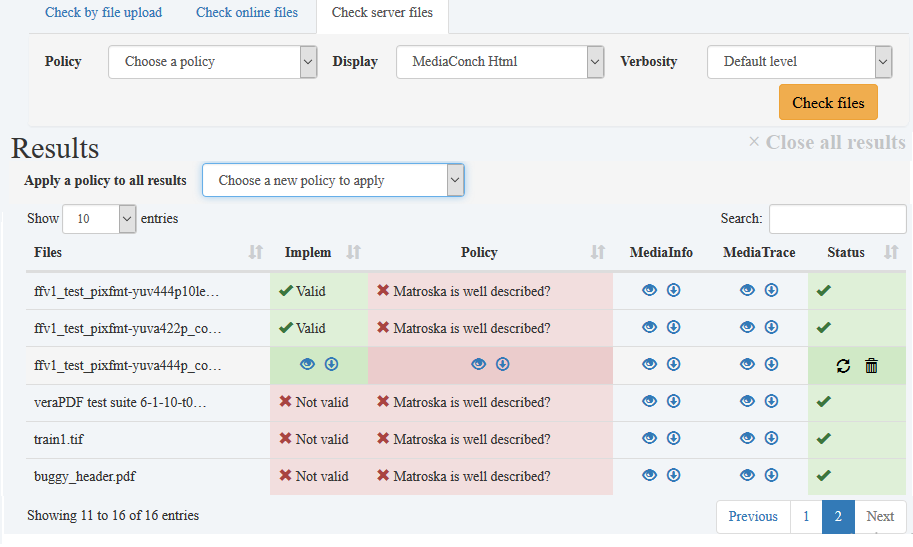 What is MediaConch?
| | |
| --- | --- |
| Implementation report: | Policy report: |
What is MediaConch?
General information about your files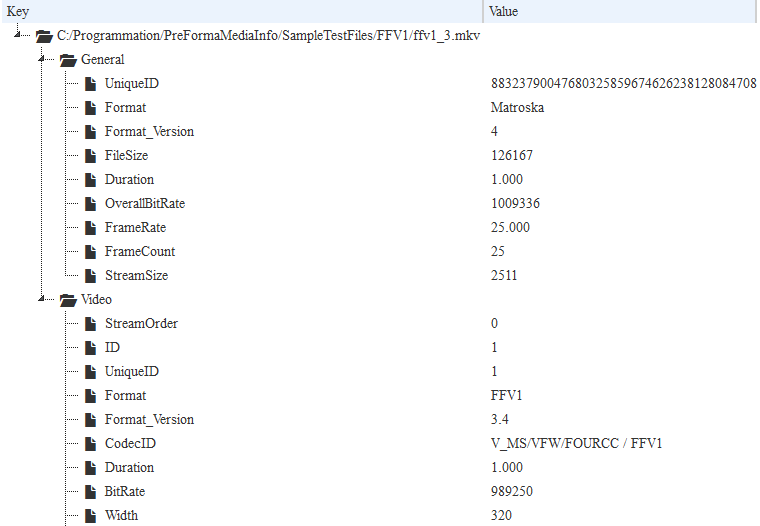 What is MediaConch?
Inspect your files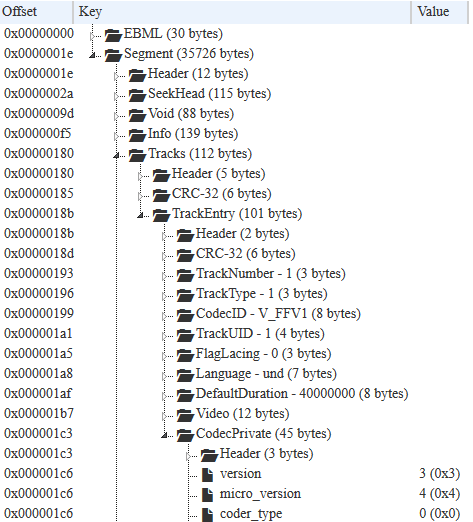 What is MediaConch?
Policy editor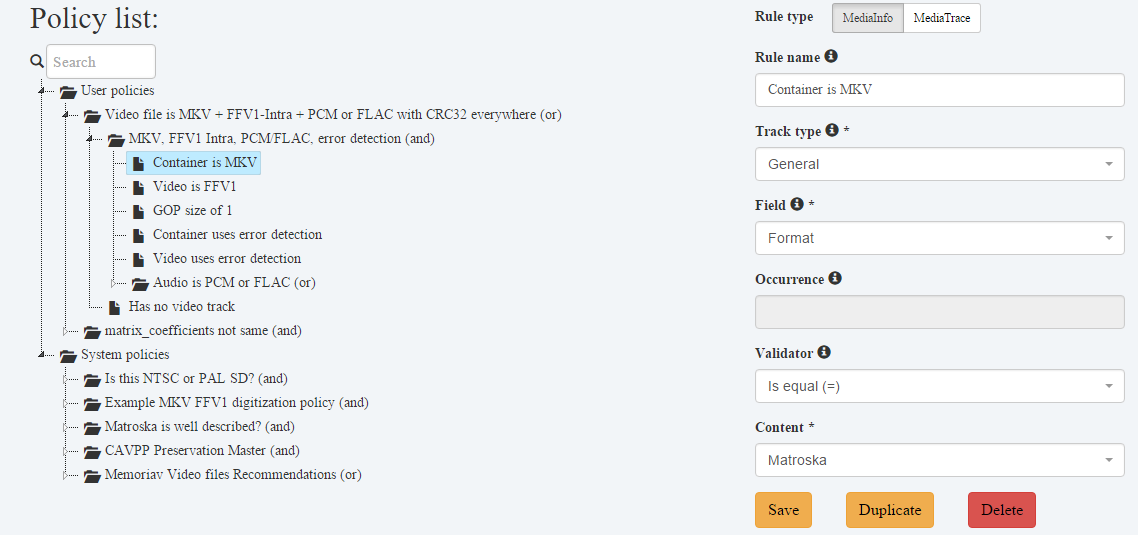 What is MediaConch?
Public policies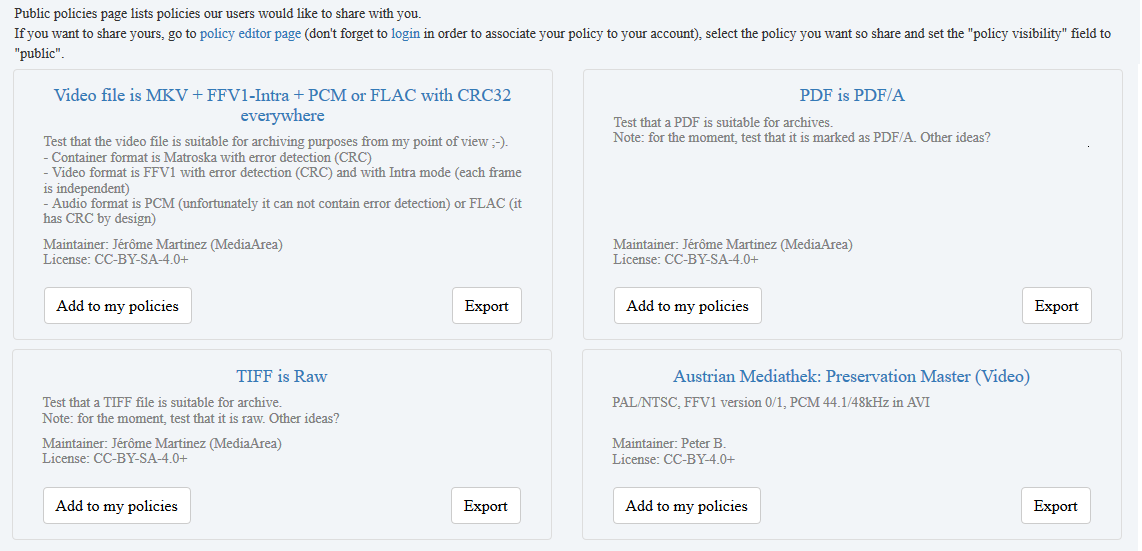 What is MediaConch?
Fixer

Segment sizes in Matroska
Matroska "bit flip" correction
FFV1 "bit flip" correction

Integration
Archivematica is an integrated suite of open-source software tools that allows users to process digital objects from ingest to access in compliance with the ISO-OAIS functional model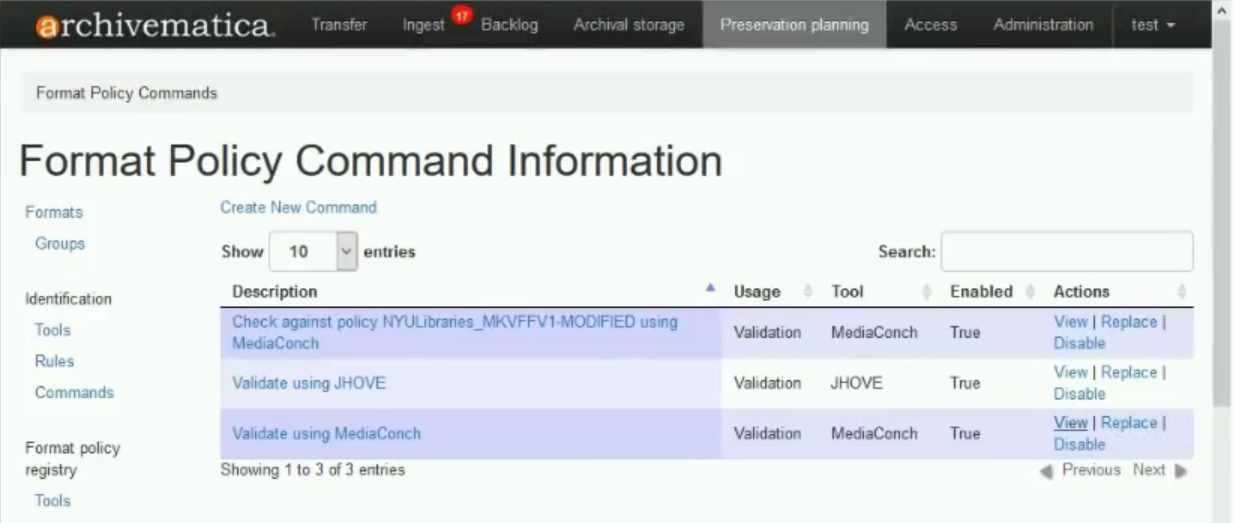 MediaConch interfaces
Graphical interface
Web interface
Command line
Server (REST API)
(Work in progress) a library (.dll/.so/.dylib)
CELLAR: IETF workgroup
Open standards group
Goal to IETF-standardize Matroska/FFV1/FLAC
A lot of progress, especially with Matroska/EBML specs
And after PREFORMA sponsorship?
It depends on you!
This is open source
Driven by user requests
Everyone can develop or sponsor a development
Potential features:

Support of tests for your prefered format
(MOV? MXF? JP2k? WAV?)
Support of other checkers
(BWF MetaEdit? QCTools?)
Integration in your workflow
...