Happy Fall From MediaArea!
New Release Notes
What's new in MediaConch 16.09
Local GUI / CLI / Server / Online
New policy format to allow complex policies

Update example policies and displays

New policy editor to build complex policies

Policy rules can use MediaTrace

Handling of FFV1 16-bit bitdepth (YUV and RGB)

Support of Matroska FieldOrder, MatrixCoefficients, BitsPerChannel, Range, TransferCharacteristics, Primaries new elements

Stream count policy test (in General section)
Online GUI
CLI
Compare files (technology preview)
Server
New API version to handle new policy format
Bonus Update for the GUI / Server!
How to Migrate old policies

If you already have policies created before the MediaConch 16.09 release and want them back, follow this procedure:

1. First, go to your local folder:
On Windows: go to %APPDATA% (most of the time, it will be C:\Users$USER\AppData\Roaming).

On Mac OS: go to your $HOME/Library/Application Support/ directory (most of the time, $HOME will be /Users/$USER).

On Linux: go to your $HOME/.local/share/ directory (most of the time, $HOME will be /home/$USER).
2. Then, go to MediaConch/policies (or MediaConch\policies on Windows) directory. If it doesn't already exist, create a directory named "-1" and move the XSL files to this directory.

3. Launch the GUI or Server and policies will be loaded.

4. Contact us if you created complex policies and would like us to move them to the new format
Download MediaConch's latest release or a daily build.
MediaConch now supports plugins including VeraPDF and DPFManager!
Updates
First and foremost, Dave wrote a very insightful BLOG entitled 'Policies vs. Reality' about the deets of customizable policies and recent updates to their functionality. Make sure to check it out!

Now you no longer need an account to use MediaConch Online! Sign in as a guest anytime, from anywhere!
MediaArea in the Wild!
Dave and Natalie will join forces with the Archivematica team to for a special webinar on using MediaConch as a micro-service.

Sign up here for our MediaConch<>Artefactual Webinar - October 18th at 9 am PST / 12 noon EST / 6 pm CEST. Spots are limited to 50 participants, so sign up soon!


Late last month, Dave and Tessa went to the Library of Congress for IASA to share the current status of CELLAR (Codec Encoding for LossLess Archiving and Realtime Transmission): Update from an IETF Working Group for Archival Audiovisual
Formats. Check out their fancy slides!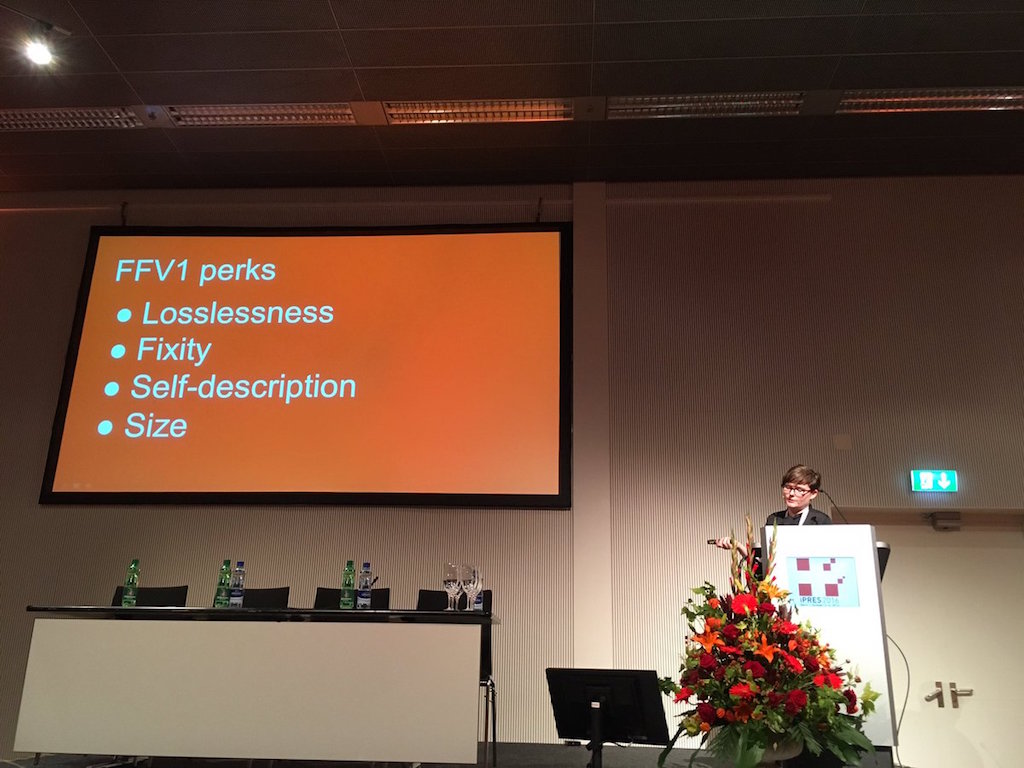 Ashley, Erwin, and Jérôme are currently in Bern, Switzerland for iPRES2016 where Ashley is presenting on the paper she and Dave wrote about the status of CELLAR.

Also at iPRES, Ashley and Jérôme will host a workshop to demo all the latest with MediaConch.





The PREFORMA project invites all members of the digital preservation community to attend thethe Experience Workshop – Improving long-term digital preservation, which will be held in Berlin on November 23, 2016. Register here!


The MediaConch project and this symposium has received funding from PREFORMA, co-funded by the European Commission under it's FP7-ICT Programme.
Feedback
MediaArea is eager to build a community of collaborators and testers to integrate the software in their workflows and participate in usability testing. Please contact us if you'd like to be involved!